Are You Still Using Time-Draining Manual Procedures?
Costly and Error-Prone Excel Spreadsheets?
Are you doing importing or exporting of QuickBooks® data to other external systems?
Are you keying in Orders or Invoices manually when they are already available in excel or online shopping carts?
Are there 20th Century Bottlenecks in your Accounting Systems, even After Installing QuickBooks®​?
Don't worry, you're not the only business that has specialized procedures and special data needs. The good news is, there is ALWAYS a way to automate those reports and data entry – import or export – that are wasting your staff's time, and causing you to wait for the information. 
Emerald can solve those bottlenecks with one or more of the following: ​
We might be able to solve it with a Custom Report
We can take a standard QB® Report and make it do things that QuickBooks®​ will not let it do…
There might be an APP already  available that we can introduce to you and implement for you.
If all else fails, we can pull out our big guns. We have some powerful partners who can custom-program an application just for your business ​
All four options will save you precious time and money in procedures you have previously done manually or through spreadsheets.
In such cases, the solution may need a little tweaking here and there in order to provide you and your organization with those additional features that may just fit right in for your business.  In some cases, it may be an integration with your current system or external system that would help keep the data in a single place. This is where Expert Solution Technologies (EST) comes into play. EST is the technical partner for Emerald and helps to customize and integrate QuickBooks®​ solutions based on your business' needs. EST can help to automate business processes with cost effective applications and solutions. They work closely with us to understand our clients' requirements and to the deliver optimum solution.
What makes EST stands out?
Well, we at Emerald have seen that it is their EST's policy and dedication to ensure that applications automate the routine work and eliminate errors Their "No Compromise on Quality" policy  is strictly adhered to.
​
With their expertise in using the Intuit (SDK) Software Development Kit, EST can develop and deliver new solutions such as the following. automated following scenario
Customized Invoice Emailing
Custom import / export of data
Shopping cart / CRM / External Inventory module integration
Order/ Inventory Replenishment Utility
Support custom currency file formats
Generate custom reports
Over the years, QuickBooks® customized solutions provided by EST have been commended and lauded for their simplicity and ease of use. They focus on their client(s) and end-user and provide excellent service at a very reasonable cost without deviating much from the basics of the QuickBooks Accounting System®​ which is meant to simplify and automate complex accounting systems.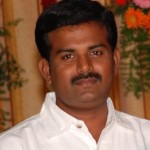 Expert Solution Technologies
To discuss about your requirement and get the solution approach with effort estimate, please drop the email to Krish at  [email protected].
We offer a FREE 30-minute needs assessment at no obligation to you.